Links Plug Provides Fresh 2000,000 GSA Search Engine Ranker Identified Targets Daily
Ever wondered how your competitor build high-quality backlinks so fast? Frustrated with GSA Search engine ranker and all the so-called GSA search engines ranker verified list sellers out there?
With Links Plug, you can build your's unique high-quality ser verified lists by let running GSA SER for a couple of hours.
Try

Today With

100% Money Back Guarantee
GSA Search Engine Ranker Is A Great Software As Long As You Got A Nice Big Verified List
Most small to large SEO companies, SEO individuals, Webmasters use Gsa search engine ranker to rank their Websites, YouTube videos, Para sites, you name it.It is an excellent software developed by GSA team. While many people use for their tier 1 SEOL campaign, other users use for tier 2 or lower tiers. However, the truth is GSA SER can be utilized anywhere you want whenever you need.
GSA SER has a wide range of platforms. You can build backlinks to articles, blog comments, forums, social bookmarks, etc. It has over 110+ platforms and constantly adding new engines on a weekly basis. Everyone knows it is the most famous, one of the best automated link building tools in the market.
So what's the problem with GSA search engine ranker?
There is no problem with GSA search engine ranker. The problem is what we feed to it. As we can see many people scrape themselves as it is a pain to let GSA SER do itself.
However, does that mean scraping is an easy task?
You need some serious resources before you start scraping.
For a very low-end scraping setup, you need to have
Google passed proxies - private better than public [least $75 per month for 100 Proxies]
Scrapers - Scrapebox / Gscraper / Href or your custom bot [least $97 one time]
VPS - Dedicated Server is preferred to run multiple of instances [least $65 per month]
Moreover, the most disadvantage there is constantly updating learning curve needed, and it is a lot of time-consuming tasks. You should know about all techie things like what footprints to scrape, avoid scraping same duplicates, sweet spot timeouts for different proxies, etc. Baby sitting all the tools is a pain!
What's wrong with premium lists?
We wish if there's something like PREMIUM. Most of the time list sellers oversell their lists over and over again. We know that is fruastrating and everyone;s going to use same dirty list again and again.
However, what if you find a trusted vendor? Will it be ok?
Even that you do not have full control to your list.
What does that mean? Your purchased list may have only built solely using GSA captcha breaker, and you might want to use another captcha service too.(1captcha / 2captcha etc) Since your list's URLs built by captcha breaker, you are going to miss all the other targets which possible to get verified.
Stop
Babysitting Your
GSA
SER!
No More Scraping URLs, Buying Servers, Finding Reliable Proxy Vendors, Moving Files And Wasting Time.
Links Plug makes your GSA SER link building campaign to next level
Unlimited Links
Our servers scrape Google 24/7 using complex footprints and keywords.At least we produce 10 million (that's right 10000000 ) unique domain URLs per day.
Constant Update
We have setup a bi-sync network with each dedicated servers and syncs with Dropbox cloud.Means you will get new updates every 30 minutes.
GSA SER Identified
Every single URL we scrape goes through our GSA Search engine ranker engine compatibility filters. Always you get 100% GSA SER Identified targets.
3rd Party Friendly
Everyone's GSA SER set-up,proxies, captchas, VPS is different.This is the reason we provide GSA SER compatible links. Your GSA SER can verify it's own.
---
We scrape 24/7 by running our scrapers multiple instances in dedicated servers.
---
Get Links Plug & Build Massive Your Very Own High Quality GSA Search Engine Ranker Verified Lists Today.
Choose your desired package and feel the fun way of running GSA SER campaigns
30 Days
[ 1 Month ]
$ 17.99
That's lowest than $0.59 per day
Daily over 20 million GSA SER identified URLs
Email support
Build your very own GSA Search engine ranker verified list fast and quickly.
Stop scraping now for 6 months and buy Links Plug to build your unique GSA search engine ranker verified list.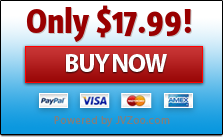 I want to pay every 30 days

182 Days
[ 6 Months ]
$ 74.95
That's lowest than $0.42 per day
Daily over 20 million GSA SER identified URLs
Email support
Build your very own GSA Search engine ranker verified list fast and quickly.
Stop scraping now for 6 months and buy Links Plug to build your unique GSA search engine ranker verified list.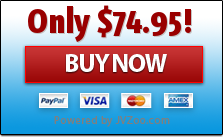 That's lowest than $0.34per day
Daily over 20 million GSA SER identified URLs
Email support
Build your very own GSA Search engine ranker verified list fast and quickly.
Want to know more ? See below.
This is the GSA Search engine ranker verified results of one of our daily urls. We update this list least 15 times a day ( syncs via dropbox ) so this is a sample finished result of 1/15th our daily list total. Can you imagine these results 15x daily? The only limit is how fast can you make GSA SER scream.
Our list doesn't contain crap or URLs everyone else is abusing. We have lots of contextual and do-follow URLs.
Running after less than 6 hours continuously with 800 threads 80 private proxies.
After running high quality project with drip - feed. We know that is way more than so called premium lists :).
These are the most frequently asked questions about Links Plug
Q. Do you offer a free trial?
A. No.After purchase, if you do not like it contact us within 7days and you will get a full refund.(and your IP/PayPal email will be blocked for future payments). Note : If you open a dispute we are unable to refund. If you need a refund please contact us at [email protected].
Q. Do you offer discounts?
A. Already you are on discounted price. This service already delivers more verifieds ( once you run it ) per week than most other providers in a whole month. We also do this 2-4x cheaper than those competitors too.
Q. Can you optimize/fix my copy of GSA SER or my VPS for me?
A. Sorry.No. That's not something we do for this price.
Q. How do I reach you for support?
A. Support is via email only and the email is located inside the members area. We will back to you less than in 24H.
Q. What is the bare essentials I need to get good results with your service?
A. Copy of GSA SER ( Can be used with other tools ex. Scrapebox ,Xrummer ).Captcha service/tool like CB from GSA,Private proxies ( don't use public )
Q. Are the links all contextual or do-follow?
A. No. There is a large mix of links to make your link building look natural.
Q. How many people are you selling this to?
A. Not very many.Only Even if we did, everyone's GSA SER settings, VPS's, proxies, and setups are all so different that you shouldn't worry about the quality of the list being hurt by overselling.These are identified URLs so it's unique to each user.
However, to answer your question precisely, we are only looking to sell to 40 members at this time We currently only send out to members ( you ) about 1/5th our total number of URLs we could identify. If quality becomes an issue because of more members, we can effortlessly scale up and send out more URLs to you.
Q. How many copies of GSA SER can I run this on?
A. 2 IPs. We monitor IPs that are connected to your subscription key. If you share or go over, you get banned.
Q. Is this only for GSA SER users?
A. No. We actually use and sell these lists to members inside who use software like xRumer, SeNuke, Scrapebox, etc.
Q. Are these URLs unique?
A. Yes. 100% Unique domains and 100% GSA search engine ranker compatible.